Loans at Manorhamilton & District Credit Union Limited
The two most important things about a loan are, being able to borrow the money and being able to repay it. At Manorhamilton & District Credit Union Limited we encourage you to manage your money carefully by structuring loans around your needs and your ability to repay. We insure your loans subject to some terms and conditions at no cost to you.
Click on any section below to expand view
There are no hidden fees or transaction charges
Our interest rates are fair and reasonable compared to others in the market
Repayments are calculated on your reducing balance, so you pay less interest with each repayment
Your credit union loan is insured - subject to terms and conditions - at no direct cost to you. Other lenders charge for this
You can pay off your loan early, make additional lump sum repayments or increase your regular repayments, without a penalty. Other lenders may charge you extra for paying them back faster!
*For a €1,000, 1 year variable interest rate loan, with monthly repayments of €88.83, an APR of 12.68%; the total amount payable by the member will be €1065.86
For the last number of year we have also paid an interest rebate to our borrower's .
This year we paid a 10% Interest rebate to members who had loans at the top rate.
For more information on the range of loans the credit union has to offer Click Here
To begin, with you have to be a member of Manorhamilton & District Credit Union Limited. For more information on becoming a member please click
here
. For members, please visit or call us and we can discuss your needs and give you an application form.
You can download a Loan Application form and the Data Consent form below by clicking on the links provided:
The following documentation will be required to process a loan application:
1 recent pay slips (for PAYE workers)
Bank statements for the last 3 months
Recent valid Identification i.e. Passport,/Driving licence
Depending on amount of loan and borrowers credit history with the Credit Union, the following may also be requested:
Recent current account bank statements/credit card statements
Mortgage statements / confirmation from mortgage lender
Proof of purpose
Loans are subject to approval. Terms & Conditions apply.
Terms & Conditions Apply
* All figures given on this web site are for your general information only, and give a rough guide to loan repayments. Any statements on this web site do not purport to be authoritative or legally binding. You are advised to check with our offices for up-to-date rates and offers.
Whilst every care has been made in the production of this information, it is for illustrative purposes only and to give you an overview of the potential cost of borrowing at Manorhamilton Credit Union. It does not constitute a loan offer.This document is for illustrative purposes only, so as to give you, the borrower, an overview of the potential cost of borrowing and does not constitute an offer of finance or repayments.
Please fill out the Loan Enquiry Form below and a member of staff will contact you shortly
LOOK BELOW FOR MORE INFO ON OUR DIFFERENT TYPES OF LOANS
Car Loan vs PCP.
Check out the video below on the advantages of a Credit Union Car Loan over PCP
Home Improvement Loans
The best home improvement loan you'll get is with your local credit union. We know we're biased, but hear us out. Credit union loans are designed to make life easy for you. They are probably the most flexible form of credit in Ireland at the moment. This is because credit unions are happy to work with you to restructure loan repayments if you are finding it too difficult to meet them. At Manorhamilton & District Credit Union Co. Leitrim we are currently offering a promotional rate of 6.75% for loans over €15,000 and same day approval for loans under €20,000. So if your planning home improvements such as kitchen renovation, bathroom re-modelling or perhaps upgrading your home to be greener and reduce your carbon footprint, whatever it is we can help here at Manorhamilton & District Credit Union.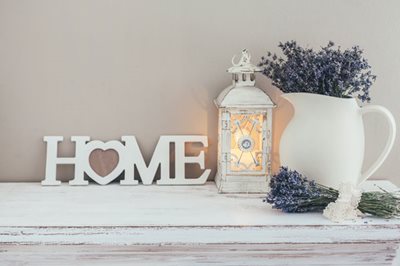 If you change your mind and want to pay the loan back early, there is no issue with that either, and no financial penalty. Credit unions always want to ensure their borrowers are living their best life - and their loan is not impacting on that. This is because credit unions are not-for-profit, so their only objective is to help you achieve your goals and dreams. You can read more on the unique benefits of credit union loans here.
CU Greener Homes
Manorhamilton Credit Union, in partnership with Energia and House 2 Home, is delighted to announce the launch of CU Greener Homes, a one-stop-solution for all your home energy efficiency improvements. Loan rates from as low as 4.9%. View more here.