Loans
The two most important things about a loan are, being able to borrow the money and being able to repay it. At Manorhamilton & District Credit Union Limited we encourage you to manage your money carefully by structuring loans around your needs and your ability to repay. We insure your loans subject to some terms and conditions at no cost to you.
Why a Manorhamilton & District Credit Union Limited Loan is different
No hidden fees or transaction charges.
Our interest rates are fair and reasonable compared to others in the market.
Repayments are calculated on your reducing balance, so you will pay less interest with each repayment.
Your credit union loan is insured - subject to terms and conditions - at no direct cost to you. Other lenders charge for this.
You can pay off your loan early, make additional lump sum repayments or increase your regular repayments, without a penalty. Other lenders may charge you extra for paying them back faster!
How do I apply for a loan?
To begin, with you have to be a member of Manorhamilton & District Credit Union Limited. For more information on becoming a member please click here.
For members, you can submit a loan enquiry by clicking here.
Depending on amount of loan and borrowers credit history with the Credit Union, the following may also be requested:
Recent pay slips / Proof of income

Recent valid Identification i.e. Passport/Driving licence

Recent current account bank statements/credit card statements

Mortgage statements / confirmation from mortgage lender

Proof of purpose
Look below for more info on our different types of loans
Promotional Green Loan
As part of our 'Imagine A More Sustainable Community' campaign, we are pleased to announce the launch of our green loan.
We are currently offering a promotional green loan rate of 6.75% for loans over €15,000 and same day approval for loans under €30,000.
Whether it's upgrading your home with solar panels, insulation or reducing your carbon footprint with an electric car, we are here to help.
Your loan application is subject to your credit and affordability checks.
CU Greener Homes
Manorhamilton Credit Union, in partnership with Energia and House 2 Home, is delighted to announce the launch of CU Greener Homes, a one-stop-solution for all your home energy efficiency improvements. Loan rates from as low as 4.9%.
Your loan application is subject to our credit and affordability checks.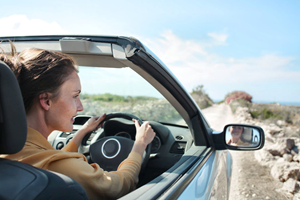 New Car Loan
Thinking about your first car, trading up before that staycation, or even an electric car?
Consider a Credit Union Car Loan instead of a Hire Purchase or PCP option. With a Credit Union Car Loan you borrow the money, pay for your car, and own it immediately. Depending on price/type of your car, rates start at 6.75%
Personal Loan (15k - 30k) & (30k - 40k)
We have affordable rates on our new personal loans!
Are you thinking about a new kitchen, a new car, going on a well-earned holiday? Or perhaps you need funds for another personal reason, talk to us today for a better and more personalised service.